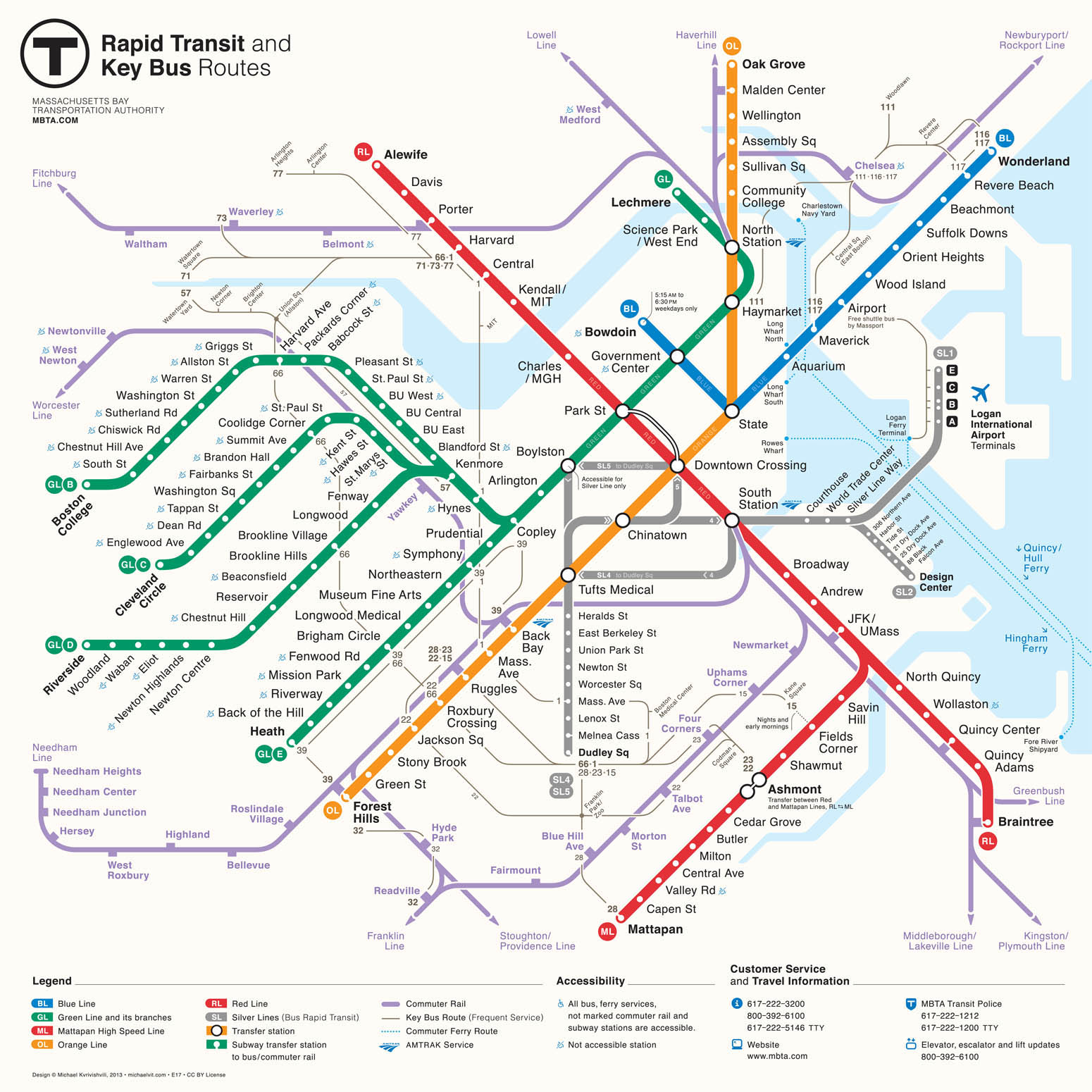 Boston Goverment Center

Whether you're visiting Boston for the first time or you're a seasoned pro, you may be wondering how the T can get you everywhere you want to go.  We've pulled together some of the most common questions about the MBTA and our tips for getting the most out of public transit in Boston.  If you have questions while you're here, don't hesitate to ask Customer Service agents or T Ambassadors in stations.
The heart of busy Government Center, brutalist Boston City Hall sits in a vast brick plaza. Nearby Faneuil Hall was the site of meetings that stoked the American Revolution. Today it's part of Faneuil Hall Marketplace, housing souvenir vendors, food stalls, bars, chain stores and specialty shops. Street performers entertain largely out-of-town crowds. Haymarket and Boston Public Market sell local produce and snacks.