British High Commission Wellington, New Zealand 


The British High Commission in Wellington maintains and develops relations between the UK and New Zealand. Our offices in Wellington and Auckland work together to support the full range of British interests in New Zealand. These include building Britain's prosperity through increased trade and investment in open markets and supporting British nationals through our consular services, answering over 3,000 enquiries each year. Find out more on our UK and New Zealand news page. We provide services to British nationals living in and visiting New Zealand, Pitcairn Island and Samoa. You can access UK government services while in New Zealand. The High Commission of the United Kingdom in Wellington is the chief diplomatic mission of the United Kingdom in New Zealand. It is located on Hill Street in the Thorndon suburb.


Ms Laura Clarke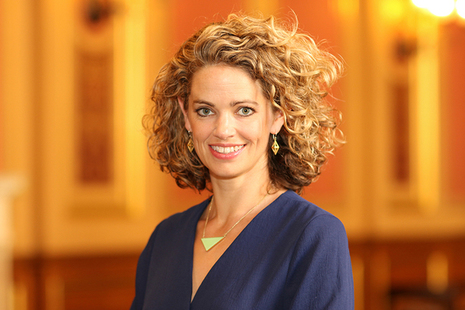 Biography
Ms Laura Clarke took up her role as High Commissioner to New Zealand, and Governor of the Pitcairn Islands, in January 2018. Her previous role was as Head of the South Asia Department in the Foreign, Commonwealth & Development Office, and Government Coordinator for India. Other roles include Political Counsellor in Pretoria, South Africa; Chief of Staff to the Minister for Europe; work in FCO London on Sudan and Yemen, and EU Justice and Home Affairs. Prior to joining FCO she worked in the Ministry of Justice, the European Commission, and the British Parliament. Laura studied modern languages at Cambridge University, and International Relations at the London School of Economics. She is married to Toby Fisher, a human rights barrister, and has three children.
British High Commissioner to New Zealand
The High Commissioner is the UK government's representative in a Commonwealth nation. They are responsible for the direction and work of the High Commission and its Deputy High Commissions and/or Consulates, including political work, trade and investment, press and cultural relations, and visa and consular services.





Epic New Zealand Culture & Adventure Route © Monika Newbound