British Embassy, Washington DC, USA
The British Embassy Washington maintains and develops relations between the UK and the United States.
The British Embassy Washington is the British sovereign's diplomatic mission to the United States of America, representing the United Kingdom and the United Kingdom's interests. It is located at 3100 Massachusetts Avenue NW in Washington, D.C.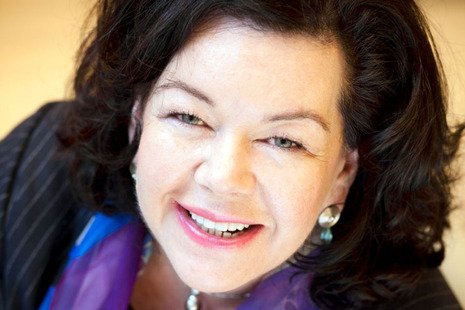 Biography
Prior to arriving in DC, Karen Pierce was the United Kingdom's Permanent Representative to the United Nations in New York since March 2018. Prior to this role, Karen served as the Director General for Political Affairs and Chief Operating Officer of the Foreign and Commonwealth in London, from 2016.
Karen joined the Foreign & Commonwealth Office in 1981. Her first role was in Tokyo between 1984 and 1987, after which she returned to the UK to work in the Security Policy Department. Karen worked in Washington as the Private Secretary to the British Ambassador to the United States between 1992 and 1995. Between 1996 and 2006, Karen held several positions in London including Team Leader for Ukraine, Belarus and Moldova, Deputy Head of Eastern Adriatic (Balkans) Department, Head of Newsroom, Head of EU Department (Bilateral) and concurrently Head of Afghanistan Political Military Unit after 9/11 before returning to the Balkans as Balkans Coordinator from 2002 to 2006.
In 2006, Karen moved to New York for the first time to be the Deputy Permanent Representative and Ambassador at the UK Mission to the UN. In 2009, she returned to London to become the Director of South Asia and Afghanistan Department and the UK's Special Representative for Afghanistan and Pakistan. In 2012, Karen started her second multilateral role, this time in Geneva, where she was the Ambassador and Permanent Representative to the UK Mission to the United Nations, World Trade Organization and Other International Organisations until 2015. Between 2015 and 2016 Karen was the UK's Ambassador to Afghanistan.
Visit USA. Epic USA Adventure route © Monika & Simon Newbound. All rights reserved 2019